Marketing Our Bakery in 2021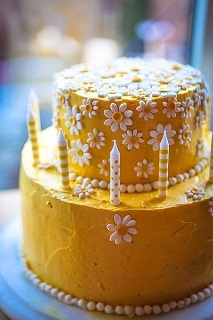 The Cakery Bakery has made a name for itself with its array of delightful baked goods. Now that name is making its way into 2021 by providing a selection of its services and its baked goods to the online community. Bakeries everywhere have sought to make their goods accessible to everyone, but marketing in 2021 now includes a bigger assortment of quality products alongside ease of ordering. With so many restrictions during COVID forcing companies to turn toward delivery and curbside pickup, it is great to hear that more selections are still being offered online.
Cakery Bakery Selections
Those familiar with the best bakery in St. Louis know about their range of wedding baked goods, cakes, cookies, and cupcakes. The cakes are made to be flavorful and moist, featuring frosting made with an original and proprietary buttercream recipe. The decorations are done with precision so that each cake is unique. The style of these cakes is fanciful, perfect for birthday parties all the way through anniversaries. Orders can be taken weeks in advance. Cookies, too, are sumptuous cookies, all made from scratch with a sugar cookie recipe that uses the best extracts and ingredients. The cookies are cut by hand and also decorated with the signature buttercream frosting that makes them melt in the mouth. There is a selection of designs made available with the option of finding a theme or occasion appropriate for your upcoming event. Similarly the cupcakes are made to fit whatever the event is, whether it is a single serving dessert earned after a hard work out, a wedding, or a birthday. They are made in any of the cake flavors you want and given whatever icing color you prefer. Each cupcake boasts the same homemade buttercream frosting, decorated by hand.
Missouri's Best Cake Shop Goes Online
The "best cake shop in Missouri" is now offering options to:
Browse the collection of cakes online
View customer reviews and most importantly
Order and deliver products from a mobile device
This helps customers everywhere get the cakes they need, when they need them. For example: Some customers remember an upcoming birthday for a friend or family member but they remember at random, a few weeks before the actual date. Then they tell themselves that they must not forget that upcoming date. They plan to get a cake, but of course, they have to go to the physical bakery on the date in question to buy a premade cake or arrange for the cake one or two days before and then go and pick it up. Lo and behold, the date comes and goes and the person kicks themselves for forgetting and for not getting a cake. But with the new mobile marketing options from Cakery Bakery, when that moment of recall arrives, an online order can be placed for the birthday cake long ahead of time, scheduled to be made at the right date and delivered on time.
Want to deliver the baked goods yourself? Arrange for a selection of cupcakes for a kids party or a few dozen cookies for a church event to be made available for pickup. This option, too, enables you to capitalize on the new online ordering system but arrange to pick up the goods when you need them. For example: A woman gets asked to bring baked goods to a community event. She makes a mental note but forgets to write it down. Then an email comes the week of the event from a friend who notes that they are "excited to try whatever dessert" she brings. This reminds the woman that she doesn't have anything prepared, nor does she have time. But she does have online ordering with the Cakery Bakery where, with a mobile device, she can order the goods for the community event and pick them up directly on her way.
As part of the new online marketing, customers can also select for curbside pickup so that they don't even need to get out of their car. They just place an order online, weeks in advance, show up on the right day, and have the goods delivered right to their vehicle. It is a wonderful way to enjoy the best of the baked good world without having to disrupt daily life. It also makes it easier to run errands with a car full of children, when you cannot necessarily get out of the car and leave the sleeping babies, but don't want to wake them.